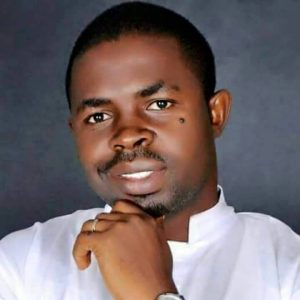 Cherub Obadare
Cherub Obadare is the president of Spirit Life Cherubim and Seraphim church, and the Spiritlife Discipleship Ministry, Ibadan. He has resolve to take the Gospel to the end of the earth. He is extremely passionate about the advancement of the gospel.
Cherub Obadare, a banker turned a preacher, is a highly sort after preacher and conference leader as he travels regularly the length and breath of this country sharing the good news. He possesses a special grace in the teaching of the word of God and in the prophetic ministry. Prophet Cherub, hails from Osun State, resides in Ibadan and is married and blessed with children.
........................Contact Me...............
Email: mailcherub@gmail.com
WhatsApp: +2348132529517
Instagram- @Cherubobadare
Facebook- facebook.com/CherubObadareMinistries
Twitter: @tweet_cherub
Worship with us @ Spirit Life Cherubim and Seraphim Church, 
Opp. Oando Filling Station, Beside Olasheu Filling Station,
Lagos-Ibaban Expressway, Iwo Road, Ibadan, Oyo State, Nigeria.
Cherub Obadare's Messages